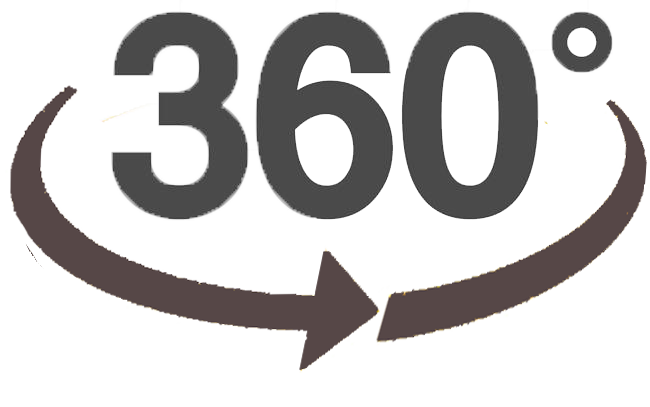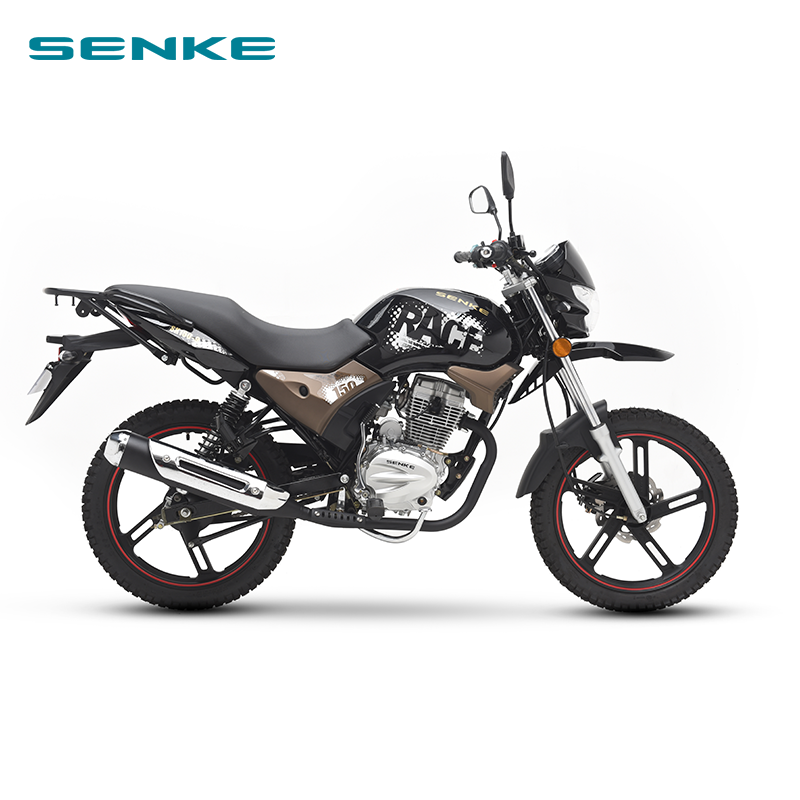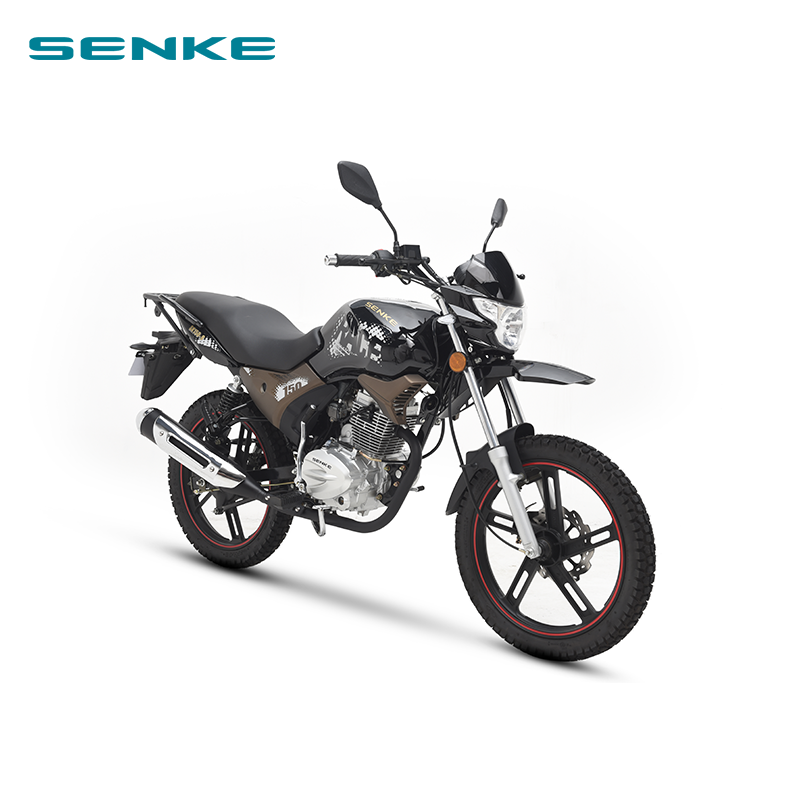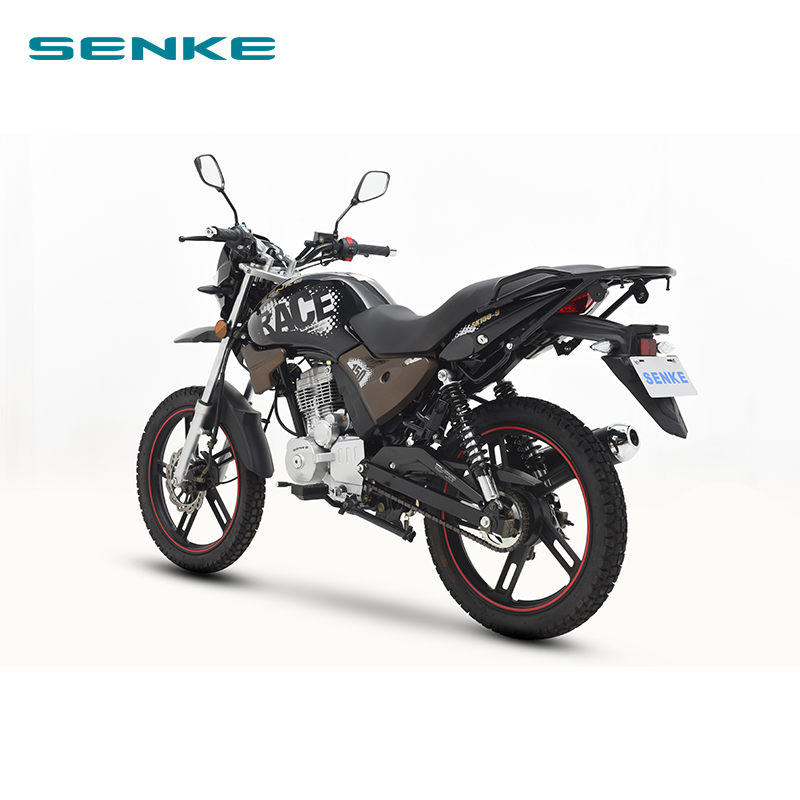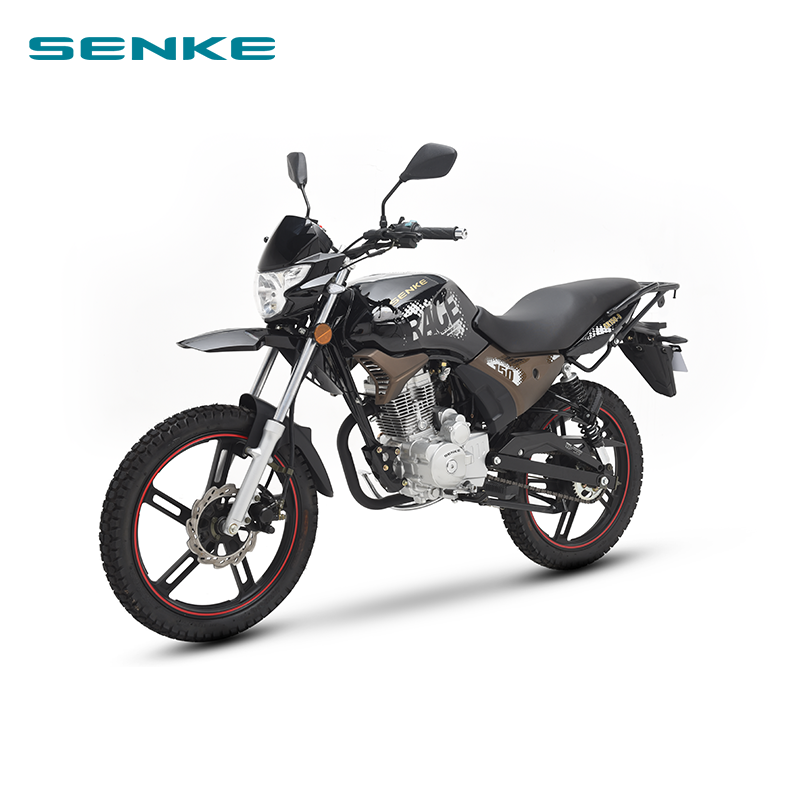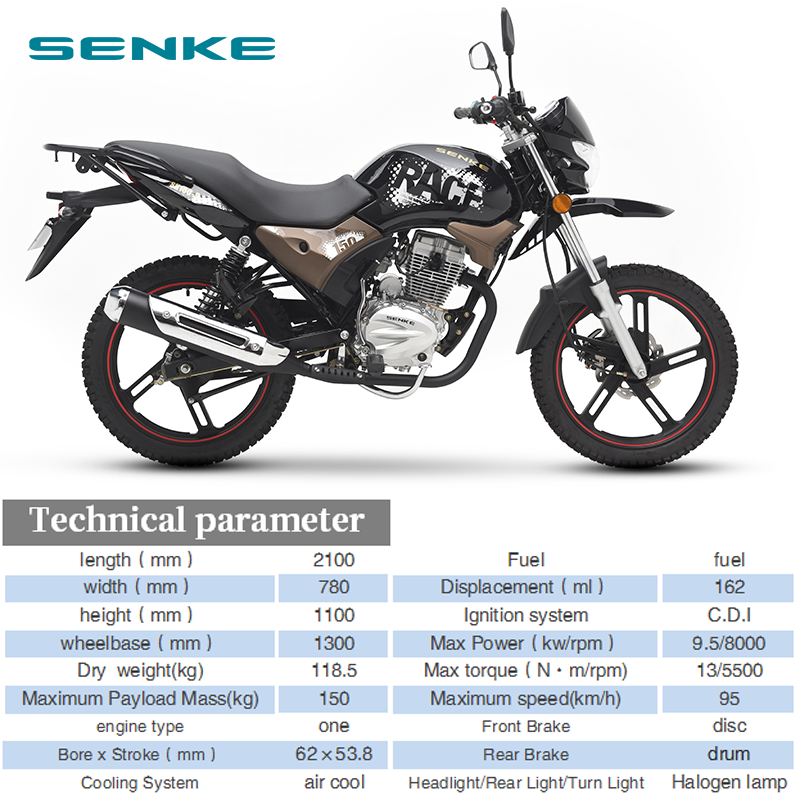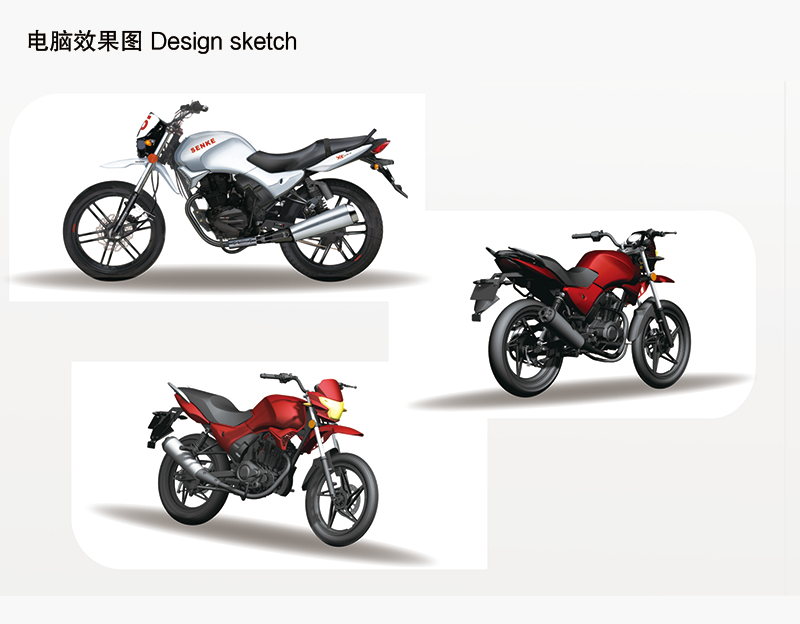 整车草图:Finished motorcycle sketch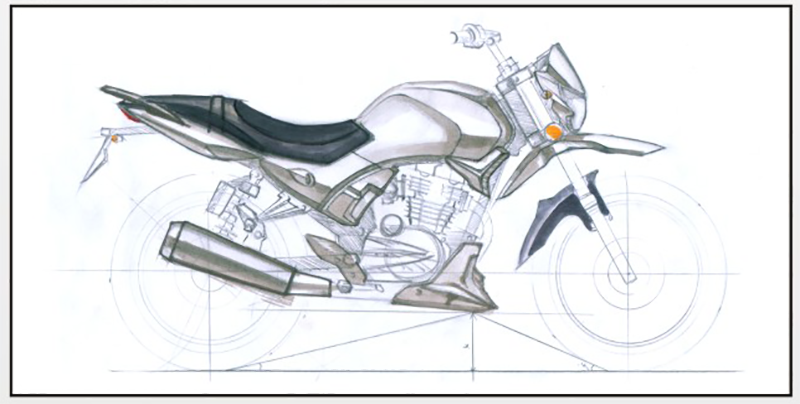 链盒设计效果图:Chain cover design sketch
整车外观设计新颖、个性独特反映时代的特色,并能充分展示越野与公路车相结合的优势,具有引领车型潮流的特点。
The motorbike's outlook design is new, and its unique character reflects the feature of the age. It combines the edge of off-road and racing motorbikes, and leads the motorbike fashion.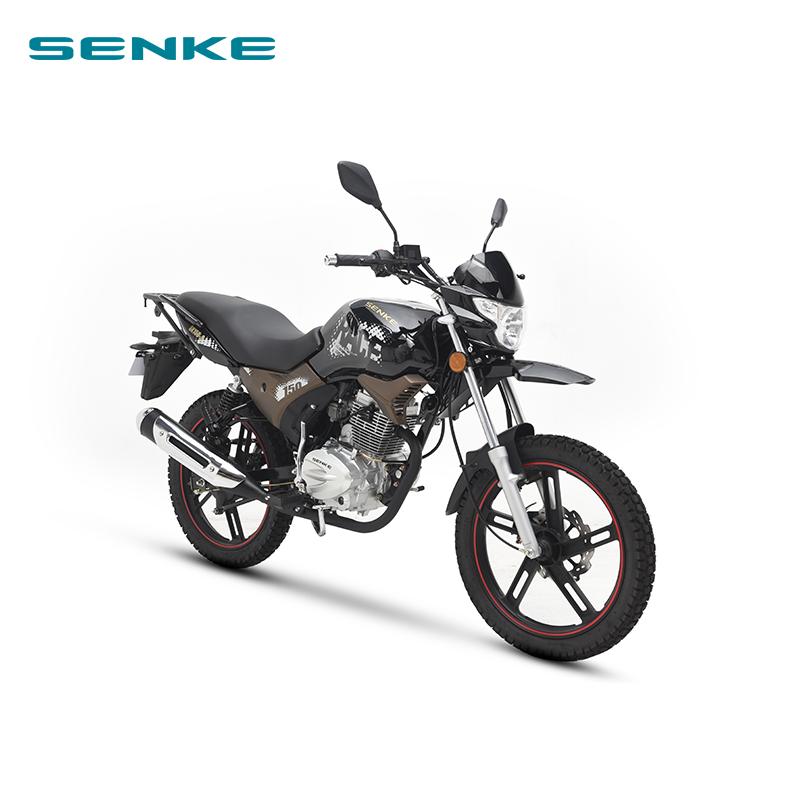 整车设计加大离地间隙,提高摩托车在泥石路况的运动能力,上下
前挡泥板设计,增强在烂泥路况的通行能力,使整车越野性能提高。:
The motorcycle's higher ground clearance improves its running on mudstone road; the upper and lower front-fender design increases the wheel's moving ability on the mud road. And its off-road performance enhances because of the two designs.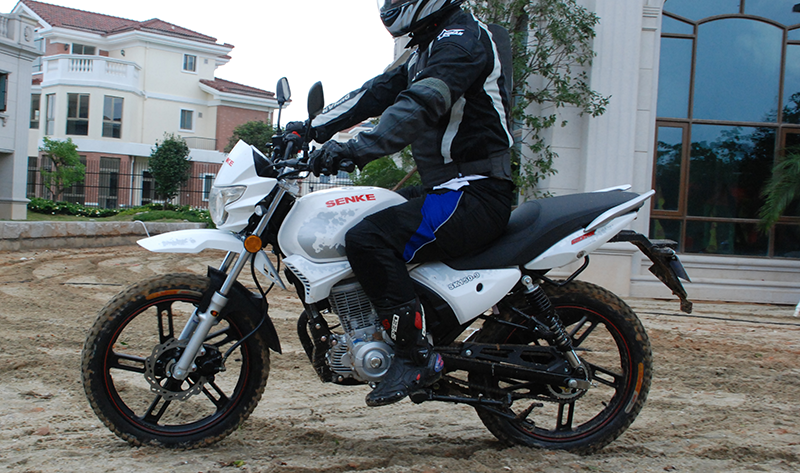 整车前后轮胎是越野花纹轮胎设计,使整车抓地能力提高,驾驶员
在泥沙路及碎石路段行驶平稳。:
The front and rear are both off-road tires, which improves the Motorcycle's road holding, giving the rider a stable travel when on the rough dirt road or stony road.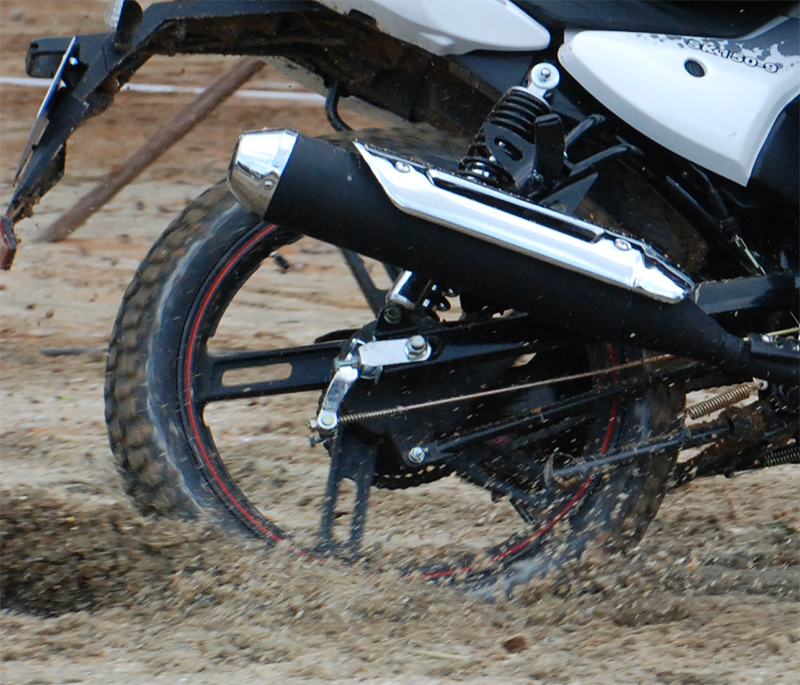 油箱与坐垫根据人体工程设计,满足驾驶员在通过颠簸路面时,双腿可以夹紧油箱,更平稳车体操纵。前照灯使用HS1灯泡设计,在夜间光照度更强。闪亮LED的尾灯设计,夜间更醒目增加行车安全。:
The fuel tank and seat are designed to match well with human body. When the rider rides on a rocky road, his two legs can hold tight to the fuel tank, and gain a better control of the motorcycle. The head lamp uses HS1 bulb, making the light stronger at night. And the shining tail lamp makes it safer to ride at night.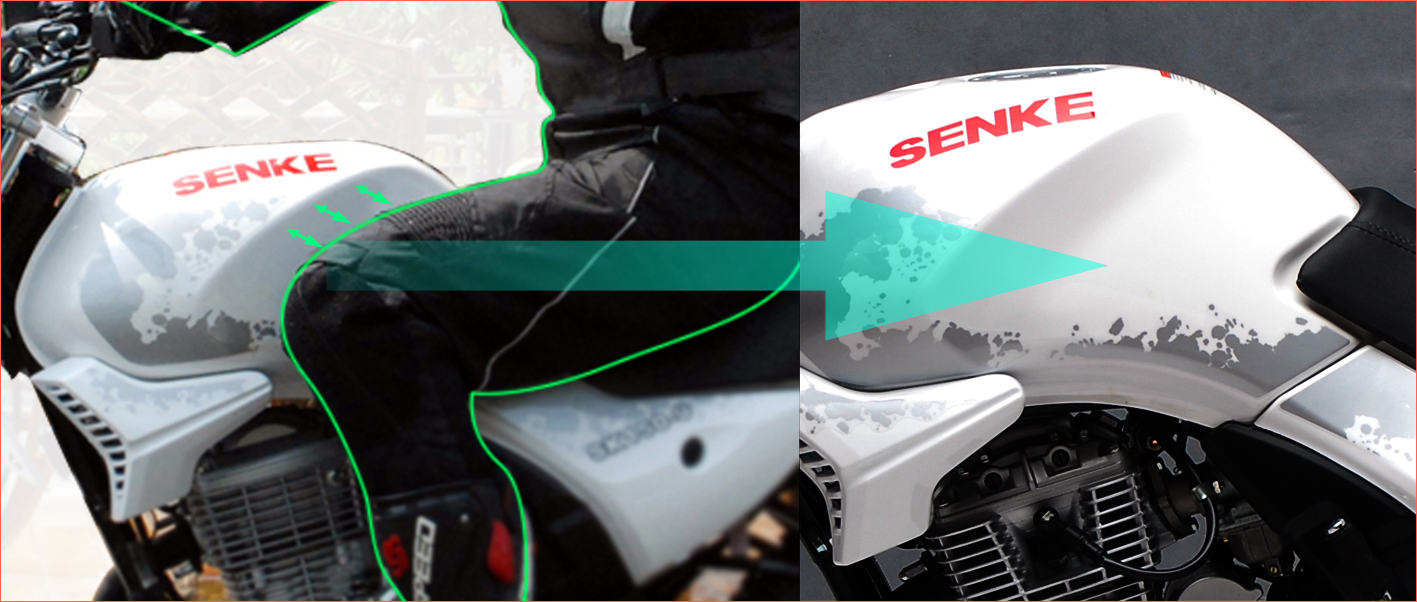 整车前挡泥板根据路况设计为越野挡泥板,增加车型行驶通过量。全新设计前后减震系统,让整车通过烂路更舒适。整车坐垫与油箱位置经人机工程设计,让人长途驾驶减少疲劳。:
Front fender is design follow the road condition, to increase the running throughput. The new front absorber design makes the driver more comfortable go through the broken road. The seat and fuel tank size design follow the body engineering design, will reduce driver tired.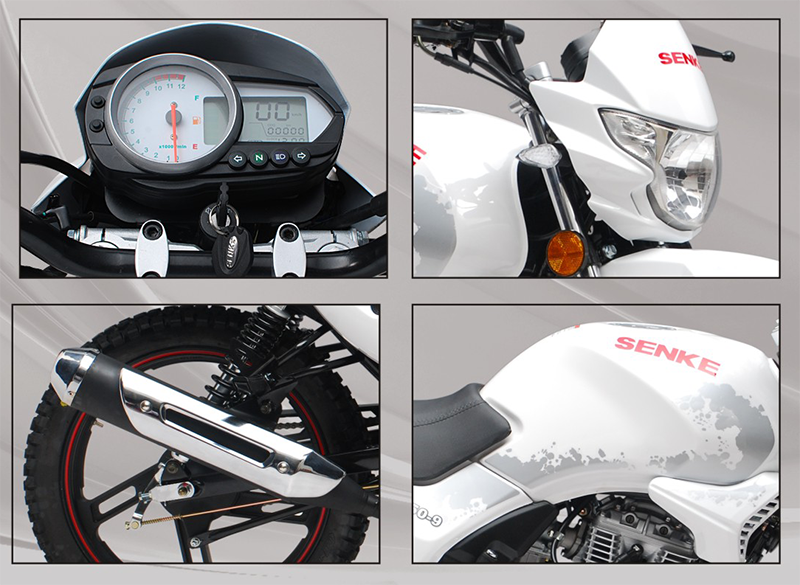 推崇一种新的驾驶生活模式,让人可以随时狂野于城市的街道上,也可以越野于山区的小道中,是一款集合城市车型与越野功能的新概念车型。:
Praise highly a new driving life mode, it will make you wild at the street anytime and also cross-country at path in the mountain, it is a new concept model combination of street and cross-country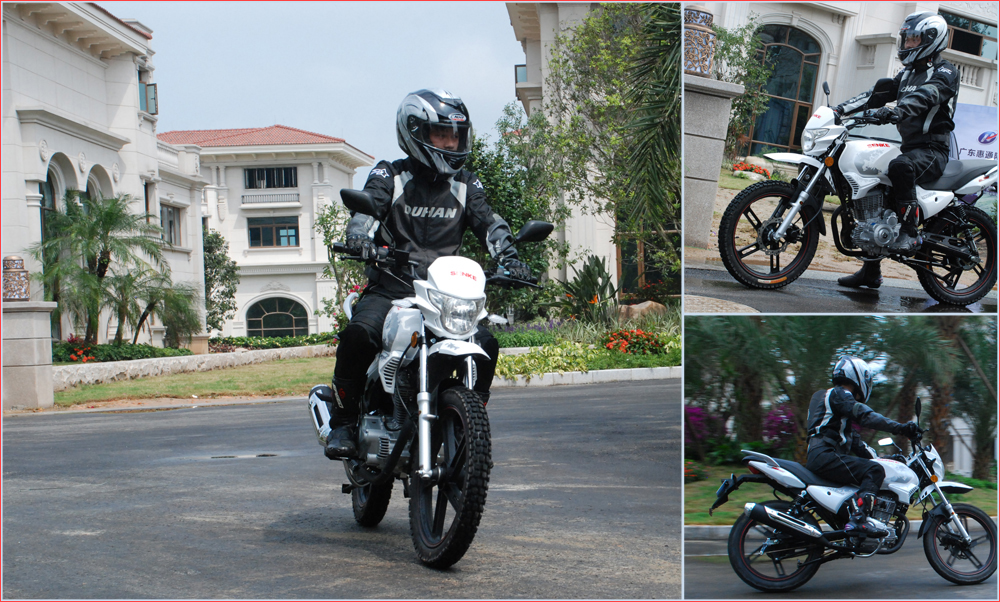 [!--xingneng--]